Happy Monday Loves!
If you've been keeping up with my instagram, you may have noticed I have been at a weekend long wedding event! One thing my family knows how to do is throw a Texas sized party, and this one happened to last all weekend long! And you all know what that means right? I overpacked naturally so many cute and wedding friendly outfits! So I wanted to share similar pieces that I wore this weekend that are summer wedding season perfect!
The Mini Dress
So, naturally this was the first type of dress I tossed into my bag for the perfect wedding weekend! A light mini dress with a fun and flirty wrap at the waist. This free people dress is perfect for a simple summer wedding indoors or perfect for a cool outdoor summer wedding. This type of dress is also perfect for a rehearsal dinner as well! While it may not be the most affordable dress, it is a perfect staple wedding season dress and summer date night dress! Click the photo to get your Monday Mini Dress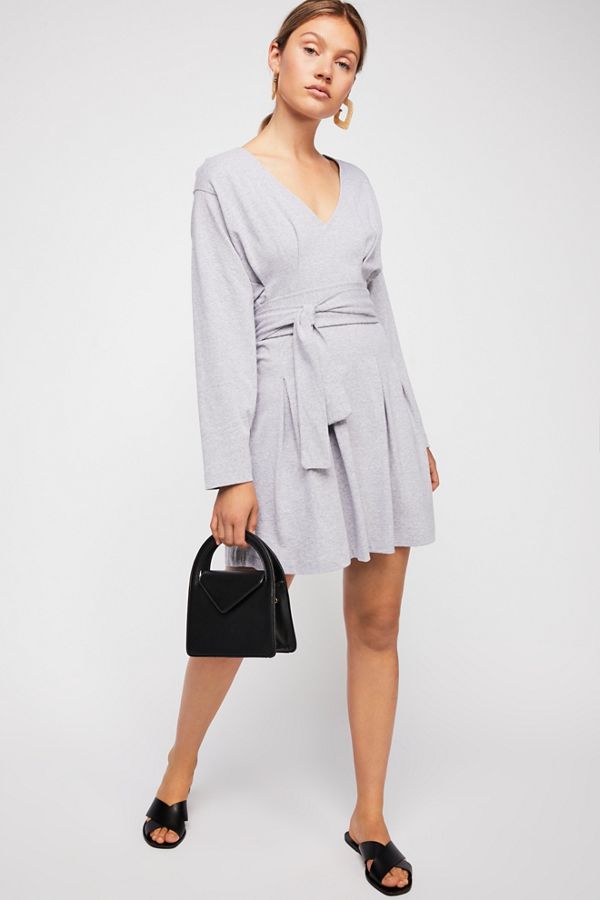 The Summer Floral Maxi Dress
One of my favorite maxi dresses in my closet is from a little boutique called altar'd state and it is perfect for a summer evening wedding! With an off the shoulder neckline and floor length, you'll be feeling the beachy vibes all wedding long! This dreamy number is almost identical to the one I wore to my sweet cousins wedding. Click the photo to go to the Blanca Maxi Dress!

The Easiest Wrap Dress Ever
One thing I have so fallen in love with is wrap dresses, see my Nordstrom Half Yearly Picks as proof! They are so simple and easy to wear! Now! If you're not as daring as this stunner model here in the photo, you can try what I did for the rehearsal dinner! I wore a lace high neck bralette mixed with a pair of light summer denim! Check out the Pretty Little Thing Sage Green Floral Wrap by clicking the picture now!
So have you loves got any weddings to attend this summer? Did you find this post helpful in choosing what to wear to an easy breezy summer wedding? Feel free to reach out to me and let me know what you guys think!